WE HELP ELIMINATE THE STRESS OF BUYING & SELLING YOUR HOME
You hire a real estate agent because you need help buying and/or selling a home.
Now, imagine feeling clueless with what was going on with your home, wasting time seeing houses not in your budget/criteria, regretting bad marketing that was hurting your home getting sold, or doing all the work you hired an agent to do.
This became the reason why we started The ART of Real Estate. Instead of continuing what we saw other agents in larger companies doing, we decided to take control in how we could better help our clients: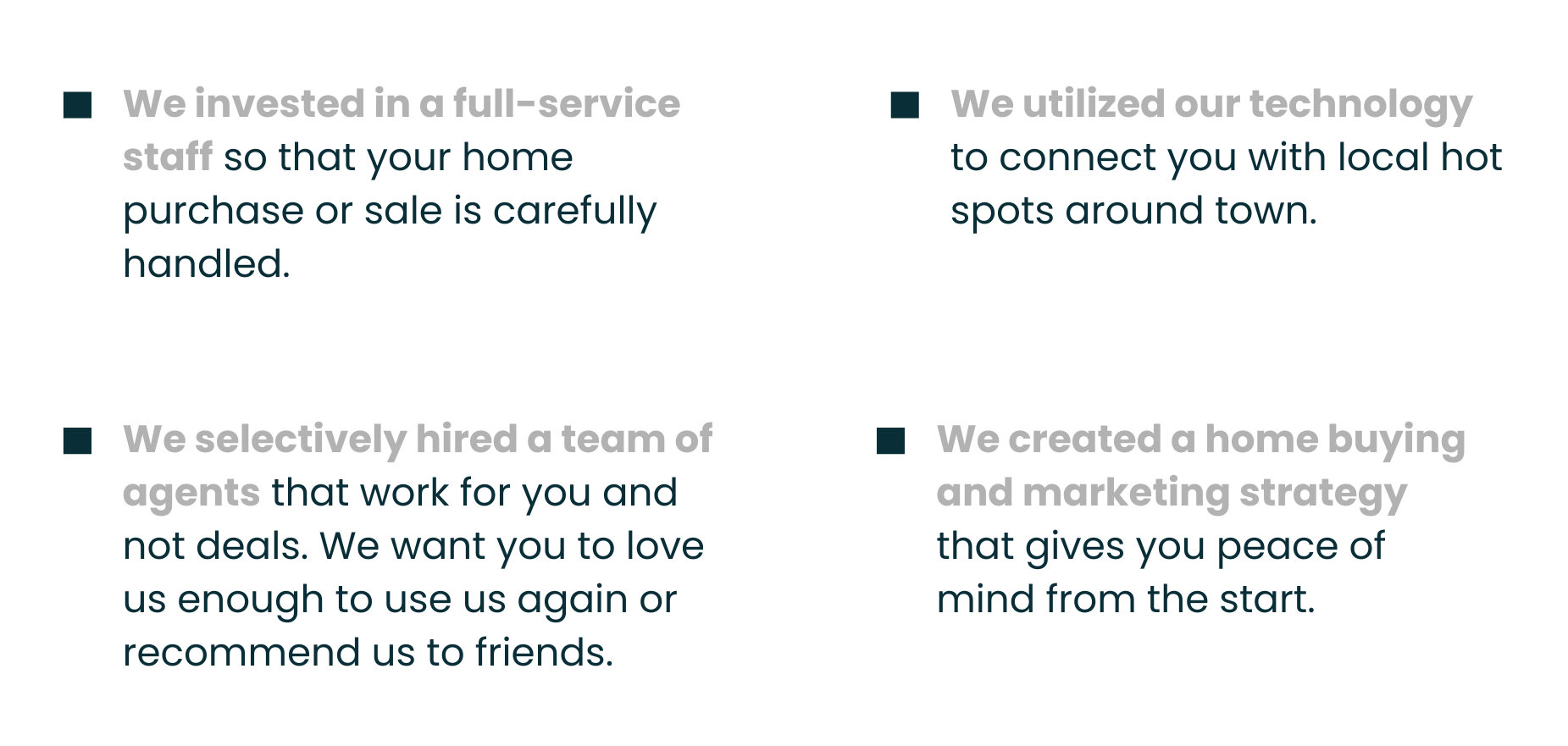 Since we're talking about handling a home worth hundreds-of-thousands of dollars, it became important for us to build an efficient team that took the stress out of buying/selling.