The Renting vs Buying Decision
The Renting vs. Buying Decision
The Smecks weren't sure if they wanted to fully commit to living in Columbia, SC or in one place as as newly weds just yet. They wanted to compare the home purchasing market with the rental market to see what might be the best option for them overall.
This led them to starting a conversation with one of our agents, Catherine Orr, and watching the housing market as closely as the rental market. They had Catherine show them a home they fell in love with and knew in that moment they wanted to buy.
Since the Smecks weren't familiar with the home buying process, Catherine and the team made sure to layout expectations and help them understand all that happens when buying a home.
As they began looking, Louie felt that Cole helped make the process a little more stress-free than it typically would have been by doing all of the leg work before seeing houses.
The biggest challenge from his first home buying experience was entering into Greenville's competitive real estate market. The house he ended up buying was the third home he put an offer in. Cole encouraged him to not give up and Louie ended up getting the home that was his overall favorite.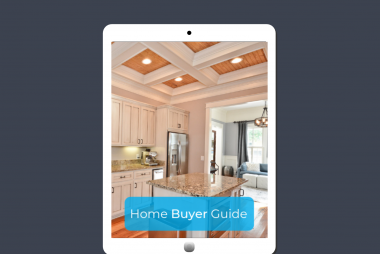 First Time Home Buyer Guide
6-part video series discussing how the home buying process works.
Our Home Buying Strategy
How The ART of Real Estate operates with home buyer clients.