[Client Story] The Knights
A Home to Grow Into.
Rob and Carsen purchased their very first home together in 2019. When selecting a Realtor they knew of Cole's character and work ethic for years which made it a pretty easy decision for them.
With buying your first home there are a lot of unknowns that come up that may have never been seen before. Having a Realtor to work alongside with who has been through all types of scenarios and possess the experience of purchasing property makes the process much easier. You don't want to wait forever on someone to get back to you with answers to your questions; which makes having a Realtor who is timely and professional extremely important. A lot of situations in real estate can be time-sensitive.
It helped for The Knights to feel as thought Cole was in the situation with them and treated any concerns they had about the home the same way he would if it were his own house.
They really wanted this house and to be able to close on it; however, there were issues with the house such as needing to be rewired that came up. It was reassuring to have Cole as their Realtor and his focus on ensuring the house has everything it needed to be done for them to feel it was ready to move into before closing. The ART of Real Estate team stepped into the process with them making sure to support Cole and The Knights with documents along with other details so they could also ensure getting to the closing table.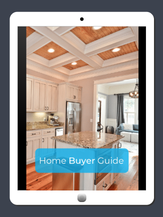 Your Free Home Buyer Guide
Understand the buying process, have common buying questions answered, and learn tips for if you're thinking about buying
Interview Our Buyer's Agents
Next step is to see if we're both a good fit for each other.