What is a Tax Assessment?
Received one of these in the mail this week?
Not a tax bill, this is your tax assessment.
We're in the middle of a county wide tax assessment in Richland County, letting you know that your home value/taxes will be going up on your tax assessment.
Every couple of years, they are allowed to go up a bit.
On this assessment you'll see the fair market value, what the taxable rate value is, etc.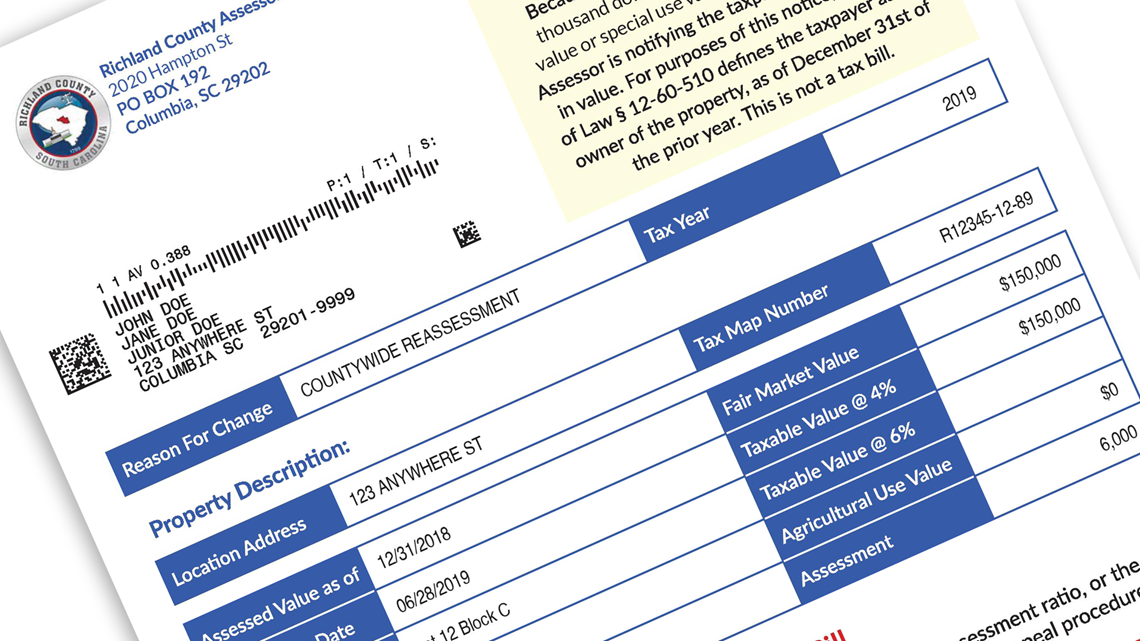 (photo courtesy of WLTX)
If my tax assessment bill said $96,000. Being a Realtor, I know that if I could sell for $96,000 I would, but that's not the actual fair market value. Then I can go to the County site 90 days from receiving the notice and let them know that I don't believe this is the right assessment. Then provide comps to back up my statement.
If you believe your tax assessment is incredibly hight, you can let the County know and this is where we come in. We're happy to provide a comparative analysis to help you bring your taxable value down.
Again, this is not your tax bill. This is what they'll use to come up with your tax bill in October.