Midlands Closing Attorney - Thomas Law Firm
Mark Thomas Law Firm
The MTLF is located at 3007 Millwood Ave in Downtown Columbia (map with directions below).
Walk Thru Video
We shot a 360 degree video of where to park, and where to go once you have arrived at the Mark Thomas Law Firm.
Where to Park
The Mark Thomas Law Firm fronts Millwood Ave. However there are two parking lots to choose from. The parking lot marked with a yellow ⭐️has reserved spaces nearest the building. The entrance to the building for this lot is the main door off of Millwood Ave.
There is also another parking lot off of Kline Street which is indicated by a pink ⭐, and has door at the rear of the building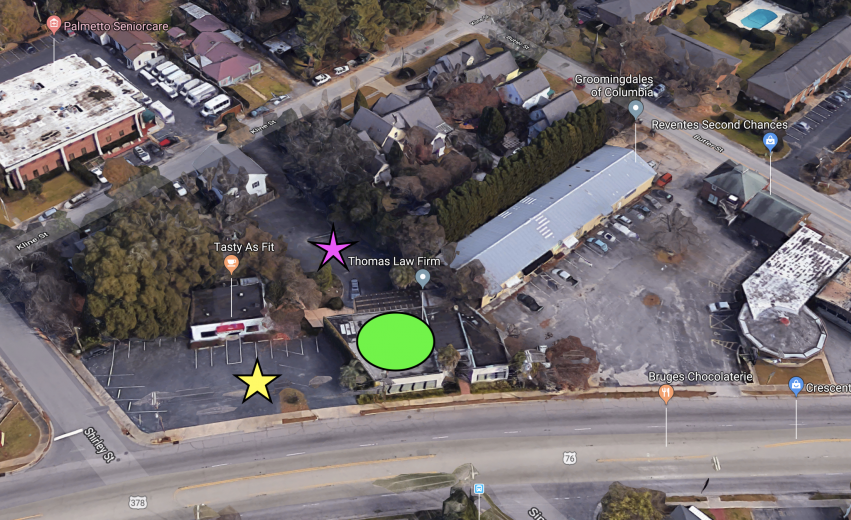 Is There Room for a Truck or Trailer
The Mark Thomas Law Firm can accommodate a truck or a truck with a trailer. If you will be driving one of the above mentioned, I would park in the lot with the yellow ⭐, or you a can park down Shirley Street. I would not park in the pink ⭐lot as turning around can be tricky.