Team or Solo Agent: What's Right for You?
For the past 10 years it seems like everyone is on a team, creating a team or thinking about creating a team, but are they good for everyone?
Well, you really need to know yourself answer that question. I'm partial to teams, real teams. Not husbands and wives, who call themselves a team, or a bunch of agents who share an admin but are like cats off a leash.
I'm talking about a group of individuals with a common goal, set of values and a shared vision. A group that day in and day out, collectively, strives to be the best they can be, so that the client wins. Those are the teams I am partial to.
Pros to Being on a Team
You've got someone to cover your back when things get busy or when personal time is needed.

You have someone to bounce ideas off of.

You can tag team clients without the fear of someone stealing them.

The team's numbers are yours, and yours are the teams. So if you're starting out, you can look bigger than you are.

Teams or team leaders often have lead generation systems that they pass along to members.

Usually teams come with several staff members that help carry the load. Many solo agents can't afford staff starting out, but with teams you get that built in.
Pros to Being a Solo Agent
You only answer to yourself and your broker.

Your name is the one up in lights.

You are the only person responsible for lead generation.

If you want to make money you can work and not have to worry about others salaries and cost.

Sometimes you have more gross money because you are not having to split your money with your team.
Teams are not for everyone, I think the positives of being on a team far out reach the negatives, however, if you are a self starter, love to be your own boss and know you can crush it on your own, do it. Whatever you do, do what is best for you.
Considering a Career Change?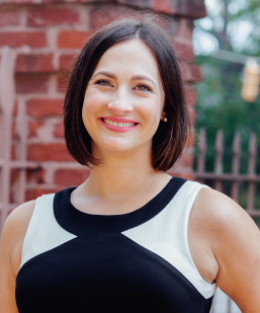 Meet Courtney! She's our Chief People Person and who you want to set up a time to talk with.
She will be helpful in guiding you through all the details of getting into real estate.
Thank you for reaching out!
We'll get in touch with you soon.