Need A Bigger Space For Those Gifts?
By this time of year, many are enjoying their new holiday gifts and gadgets. Now the challenge is finding space in the house for all the new stuff! Toys and wrapping paper pile up, but gradually they'll have to get put away. It's the perfect time to get a grip on storage and home organization because no one wants to feel cramped. Here are some ideas to make use of space both in your home and mind.
Utilize the space under and around beds. Flat storage tubs on wheels make tidying up as quick as getting things out. Store the wrapping paper and bows in this handy gift wrap organizer. Swap bed frames for storage beds to have built-in drawers. It's called multi-functional furniture.
Storage furniture is key! Think side tables with drawers, large ottomans with storage, and lift-up coffee tables. Check out this coffee table that doubles as a desk! When storage options are slim, you can always invest in a self-storage unit.
Kitchen appliances are popular gift items. Make room for them by installing hooks to hang mugs and bowls. Hang knives on magnetic strips beneath the cabinets. Install overhead pot and pan storage to free up space below your counters.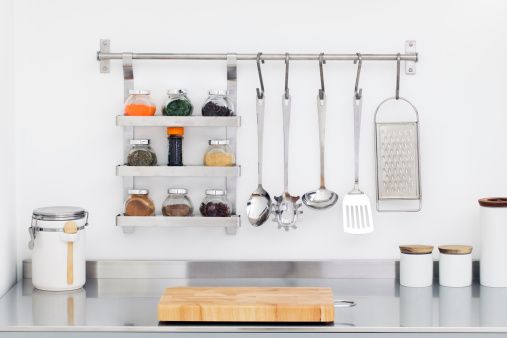 Don't make the garage your "junk corner". It doesn't have to be the space for items you'll never see again. Purging outdated items is never a bad idea. Then you can install overhead ceiling racks for luggage, decorations, lawn equipment, things like that.
Without having to completely renovate, here are a few more hacks to free up space. Entertainment centers can be a big waste of floor space. Mount the TV above the fireplace or wall. Try installing floating shelves for a less cluttered look.
Just because you own something doesn't mean it has to take up prime real estate in cupboards or on shelves. But maybe you're just ready to live larger. Talk with a real estate agent about your upgrading plans today.
Visit The ART of Real Estate Amazon Storefront to see our full list of products recommended in this blog post.
*The ART of Real Estate may be eligible to earn from our product recommendations.
Selling Your Home?
Get your home's value - our custom reports include accurate and up to date information.
Get Home Value