Midlands Closing Attorney - Gillis Law Firm
Gillis Law Firm
The Gillis Law Firm is located at 125 Executive Point Blvd in the Saint Andrews area of Columbia (map with directions below).
Where to Park
The Gillis Law Firm has plenty of space for parking. The building is marked with a GREEN CIRCLE . The parking lot marked with a yellow ⭐. The entrance to the building for this lot is the main door.
Moving Trucks, Trailers and Vans: There isn't room for these vehicles on in the Gillis Law Firm Parking Lot, however, there are plenty of large parking lots close by with plenty of room.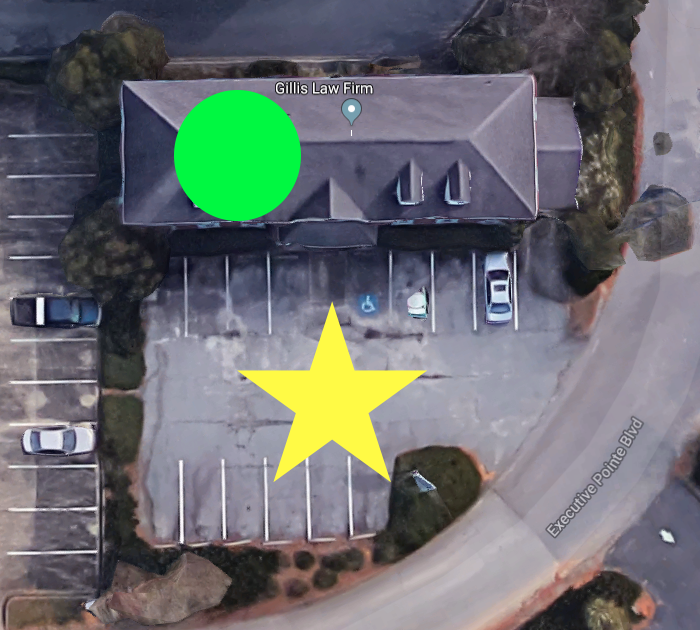 Where to Go Once Inside
Gillis Law is located on the first floor. Just enter the main entrance, walk through the foyer and the their lobby is just a head.