For the outdoor adventurers, the bustling Fountain City Park is a great place to unwind and enjoy fresh air. Just north of downtown, it's got 8 acres of paved trail with a 0.3-mile loop. At the heart of the park, you'll find a heart-shaped duck pond with its own walking trail!
Although this park borders a busy street, the greenway provides a tranquil walkway that weaves through tall hardwoods, crosses a small creek, and passes by the park's natural spring. The features are endless. Along the greenway, you'll find a playground, basketball court, fishing space, skatepark and an array of picnic and gathering facilities.
Contact info
Address: 301 S. Gay Street, Knoxville, TN 37902
Phone: (865) 523-7263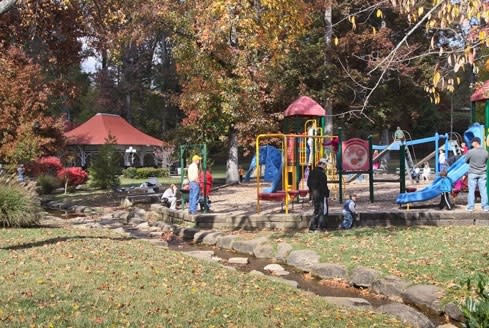 8 acres Paved Trail: 0.3-mile loop The heart of Fountain City features a heart-shaped duck...
Photo courtesy of @visitknoxville Instagram Page.