Commission: How Does It Work?
When it comes to selling a home, one of the biggest questions that sellers have is in regards to commission, yet it's one of the most awkward conversation for most sellers. We thought that we would break it down for you, and answer a few of the most common questions/misconceptions that sellers have regarding commission.
You Only Pay Us If We Are Successful
I think this is a great deal for a seller. You only have to pay us if we are successful, which means we sold your home for a price you were willing to accept.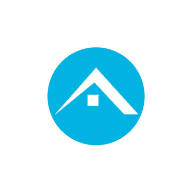 We agree to the Commission Percentage Upfront
We feel that every home has different objections to overcome and that every home needs different types of marketing and tools. Determining which tools are needed to sell the home will affect how much it will cost to sell the home. When we meet with you about listing your home, we will present a commission rate that we think is fair to sell your home.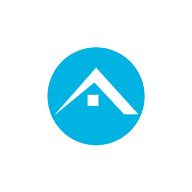 Buyer's Agents
Our commission includes the buyer's agents commission too. It sounds a little weird to say you are paying the buyer's agent for selling your home. What happens when we list a home is that we (you and our company) agree to a percentage, and then we turn around and publicize on the Multiple Listing Service an amount or percentage of the total commission that we are willing to pay a buyer's agent if they successfully bring a buyer and that buyer closes on your home.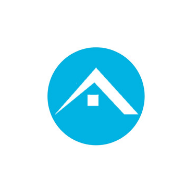 It's Tax Deductible!
(see disclaimer below) As it stands for the recent past, any costs that you incur as a result of getting a property ready for sale and any cost incurred to sell it has been allowed as a tax deduction, including the commission to sell it. (Again, see disclaimer)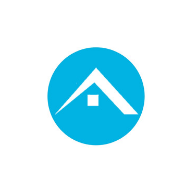 When Do I Actually Have To Pay It?
When you "close" on your home, the attorney will deduct the amount of commission we have agreed to from your proceeds, and cut us a check.
What If I Don't Have Proceeds?
If you are selling your home for less than what you owe, you would be required make up the difference in cash, or get the banks permission to sell it for less (that's a whole different conversation). But to answer the question, you would still owe us a commission. Don't worry, we would know as soon as we received an offer whether or not you could afford to accept it.
What If I decide To Not Sell My Home?
This does happen from time to time, and you wouldn't be the first seller to change their mind or rent their home. We handle these situation on a case by case basis. At the end of the day, we want you to be happy and to be a cheerleader for our company.
Are Commission Rates Set In Stone?
No, they are not. Rates are negotiable, and we don't have a set amount. If you have something in mind, feel free to speak your mind. Your home is your biggest investment and let's see if we can make it work.
Why Do Companies Charge Different Amounts?
Every company has different things they do for clients and things that they don't. We aren't allowed to get into specifics about commission rates of other companies for two reasons:
1.) We actually don't know that other companies charge
2.) It's illegal for us to know what other companies charge. It's called price fixing and the feds don't look fondly on it.
Hopefully we shed some light on how the commission process works for sellers in the Columbia, South Carolina market*. One point we'd like to stress to sellers is that the agent you hire is the person responsible for the sale of one of the largest investments you have. Do your due diligence, protect your investment, make sure you are confident in the abilities of your agent.
If you have specific questions that we didn't cover, please feel free to reach out to us and we will be happy to provide you with a detailed answer.
***Disclaimer, I am not an attorney, tax professional, so seek guidance with specific questions in regards to your situation. Also, it is illegal for real estate companies to speak about specific commission rates (it's called "price fixing") so you won't see that here. Every agent/company is different and handles commission differently. Any examples used in this article are how we handle it in our office.***
Thinking About Selling Your Home?
Don't rely on online estimates that don't actually know your home or market.
Let our market specialist provide you with a free, no obligation home value report so you can make an informed decision.
Your Home Value