[Client Story] The Brittinghams
Incredible First Time Home Buying Experience
JT and Mary bought this home in March 2017. This was a new experience for them as first time home buyers; but the ART of Real Estate made their experience "easy and fun".
After a friend saw them leaving an open house, they referred them to Michael Devita who really helped educate them on the buying process.
Michael did an amazing job of making them feel cared for - even making them feel like family!
We have thoroughly enjoyed the Brittinghams joining our family here at The ART of Real Estate through having them as clients and staying in touch with them through client events.
It is stories like this that remind us of why we love creating, not only, an exceptional client experience, but relationships that form into family.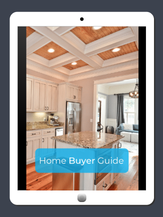 Your Free Home Buyer Guide
Understand the buying process, have common buying questions answered, and learn tips for if you're thinking about buying
Interview Our Buyer's Agents
Next step is to see if we're both a good fit for each other.