Midlands Closing Attorney - Blair Cato Pickern Casterline
Blair Cato Pickren Casterline Law Firm
The BCPC is located at 700 Huger Street in Downtown Columbia (map with directions below).
Where to Park
The MaBCPC fronts Huger St. The building is marked with a GREEN CIRCLE However the parking is in the rear. The parking lot marked with a yellow ⭐. The entrance to the building for this lot is the main door off of the parking lot and a is shown on the map as a PINK ARROW.
There should be plenty of room for moving vans, trucks and trailers towards the back of the parking lot.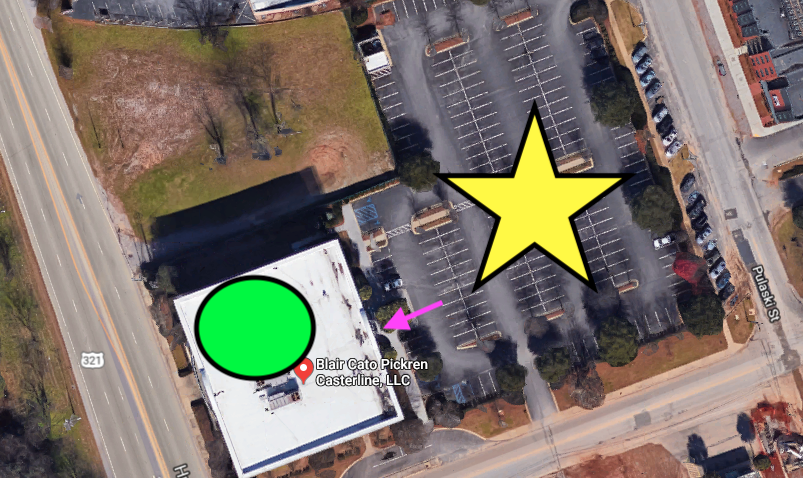 Where to Go Once Inside
BCPC is on the main floor of their building. Upon entering from the parking lot, you will enter into the Lobby of Michael Baker International, just smile and wave to the nice person sitting behind the desk and continue down the hallway for about 100ft. You will enter another lobby area that is for BCPC. (See photos below)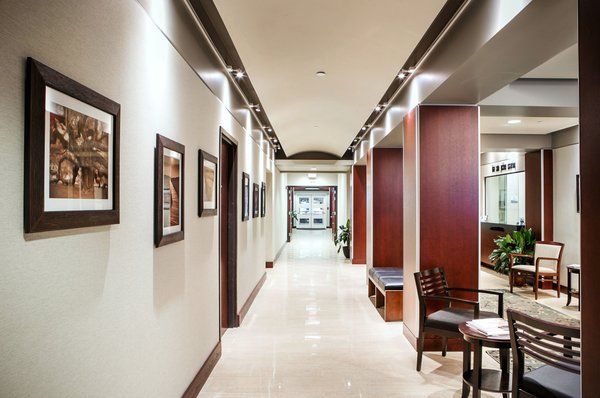 Those double doors at the end of the hallway is where you enter the building from the parking lot. Walk past that lobby and keep walking for about 100ft.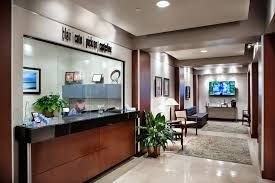 After walking thru the initial lobby you will come upon BCPC main lobby. Just let the receptionist know you are there and for what closing. Then have a seat and hang out.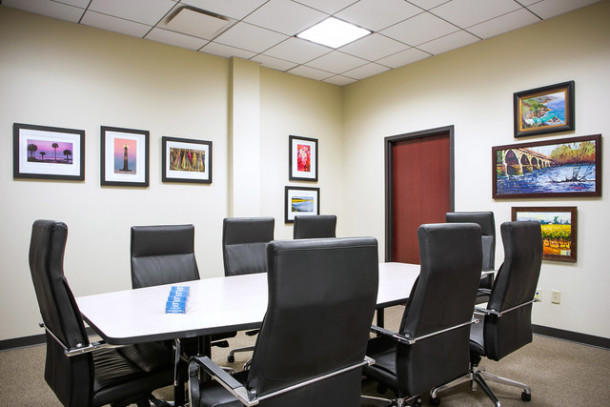 This is one of the conference rooms BCPC uses to host its closings.