Affordable Homes in Greenville
What Does "Affordable" Mean To You?
Use this Mortgage Calculator to start.
(* For a more accurate number based on your financial situation it is recommended to start with a phone conversation with a mortgage lender - need a recommendation? Email [email protected] and we can point you in the right direction.)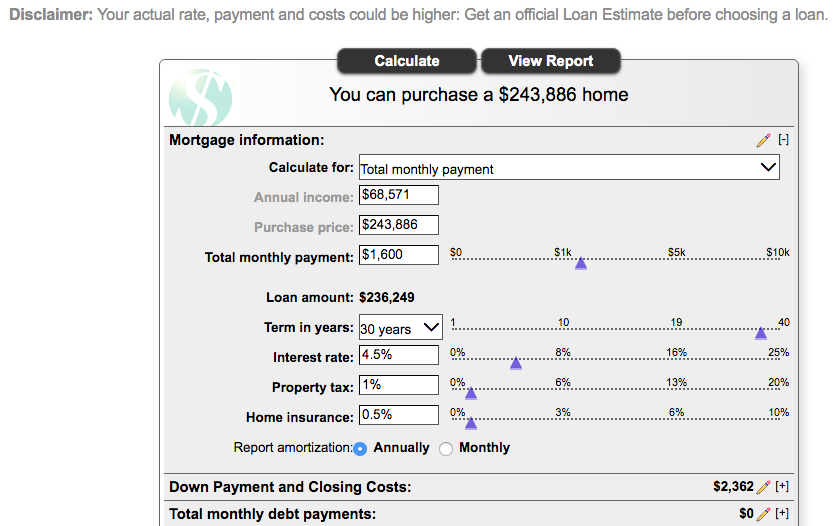 For the purpose of this blog, we are going to choose the following stats:
$1,600/month for mortgage payment • No monthly debt payments • 4.5% interest rate • $68,571 household income • 30 year term • $2,362 down payment and closing cost.
Everyone's financial situation is unique. Your down payment will be different based on the type of loan you use (some will assist with downpayment, some are a % of the purchase price, it all depends). You may have monthly debt payments - those vary by situation. Your household income may be different.
Again, we highly suggest speaking directly with a mortgage lender to personalize your financial budget. It's more effective to find out now, you may even decide to wait and save for another year based on what you hear back.