Top 5 Scenic Outdoor Trails in the Upstate
We certainly enjoyed being outdoors this Summer, however, it's WAY more enjoyable during fall weather.
Planning group camping trips, hiking and biking down scenic trails, and removing yourself from the busyness of life.
Need inspiration for your next trip? Here are our top 5 scenic outdoor trails in the Upstate:
Ceasars Head State Park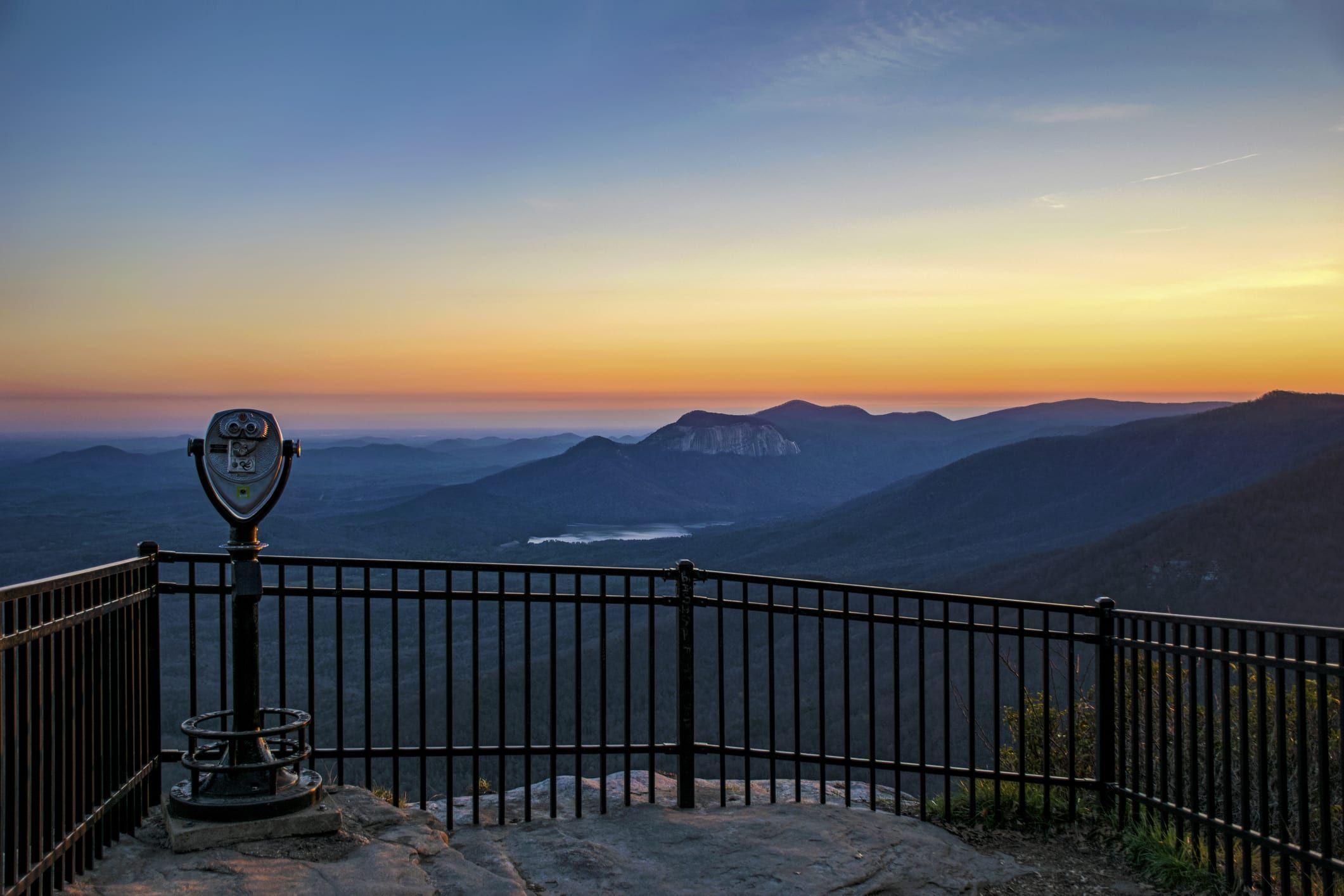 📍 8155 Geer HWY, Cleveland, SC 29635
With 60+ miles of hiking trails, you're bound to have fun exploring the mountainous views of Ceasars Head State Park (especially at the overlook shown above!). There's also a gorgeous cascading waterfall at Raven Cliff Falls, along with 5 other waterfalls accessible through the park. Your four legged friends can join you, as long as they're on a lease.
Admission: $2 adults, $1.25 SC Seniors; age 15 and under free
For more info visit: https://southcarolinaparks.com/caesars-head
Swamp Rabbit Trail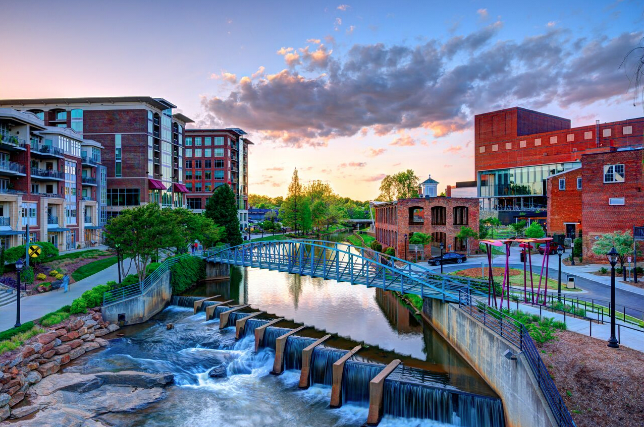 This scenic, 22 mile multi-use greenway system is one of my personal favorites. This travels all the way from Greenville to Travelers Rest. I love being able to go witness a variety of scenes such as the rush of water flowing through Reedy River, gardens surrounding Cancer Survivors Park, and groups of people hanging together at the Swamp Rabbit Cafe after a bike ride. With living downtown, I appreciate the easy access of running through the Swamp Rabbit Trail to get to Falls Park and avoiding busy roads, especially with my dog on a leash.
They're also extending the Swamp Rabbit Trail even more (read here)
For more info visit: https://greenvillerec.com/ghs-swamp-rabbit-trail/
Paris Mountain State Park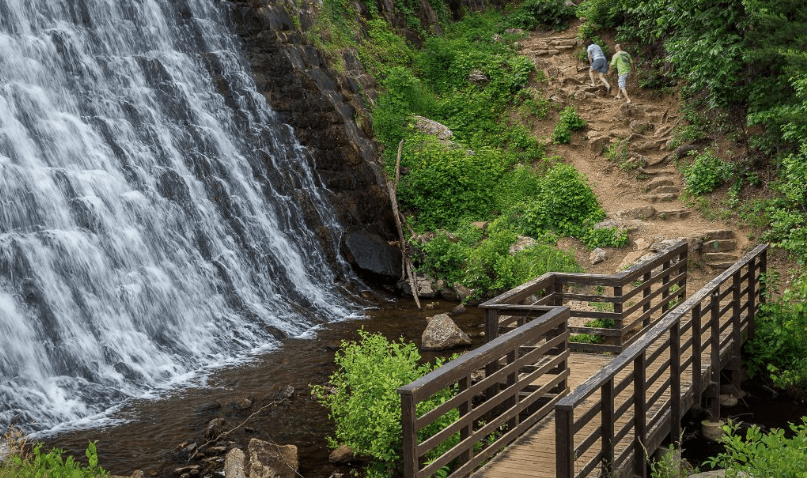 📍
2401 State Park Rd, Greenville, SC 29609
Adventure through 15 miles of hiking and biking trails close to downtown Greenville at Paris Mountain State Park. There are 4 park lakes for swimming, paddle boating, and other activities. There are 39 paved campsites - so much space to spend outdoors and have the full camping experience. Pets are not allowed in or around cabins, cabin areas or other lodging facilities. Pets are allowed in most outdoor areas provided they are kept under physical restraint or on a leash.
$5 adults; $3.25 SC seniors (age 65 & older); $3/ child age 6-15; Free for children 5 and younger. This admission includes access to our designated swimming area when it is open.
For more info visit: https://southcarolinaparks.com/paris-mountain
Table Rock State Park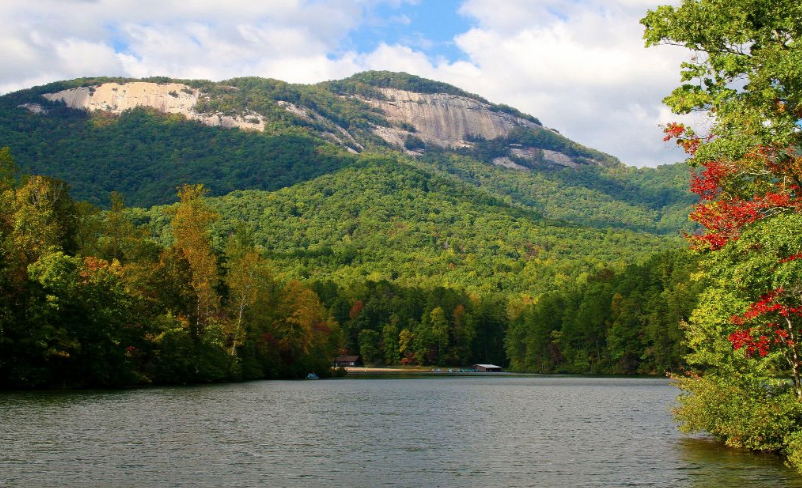 📍158 E Ellison Ln, Pickens, SC 29671
Hiking to the top of Table Rock Mountain, on average, can be completed in 5 hours time (3 hours up, and 2 hours back down); the incredible view at the top is totally worth it (and rewarding for the exercise you're getting in 💪🏽). A great halfway point would be Governors' Rock, which is 2.6 miles up the Table Rock Trail.
There are three waterfalls accessible to the public: Carrick Creek Waterfalls, Mill Creek Waterfalls, and Green Creek Waterfalls.
With only a 45 minute drive from Greenville, this is a great hideaway for camping, hiking, biking, and climbing.
$5 adults; $3.25 SC Seniors (age 65+); $3 Children ages 6-15; Free ages 5 and under
For more info visit: https://southcarolinaparks.com/table-rock
Yellow Branch Falls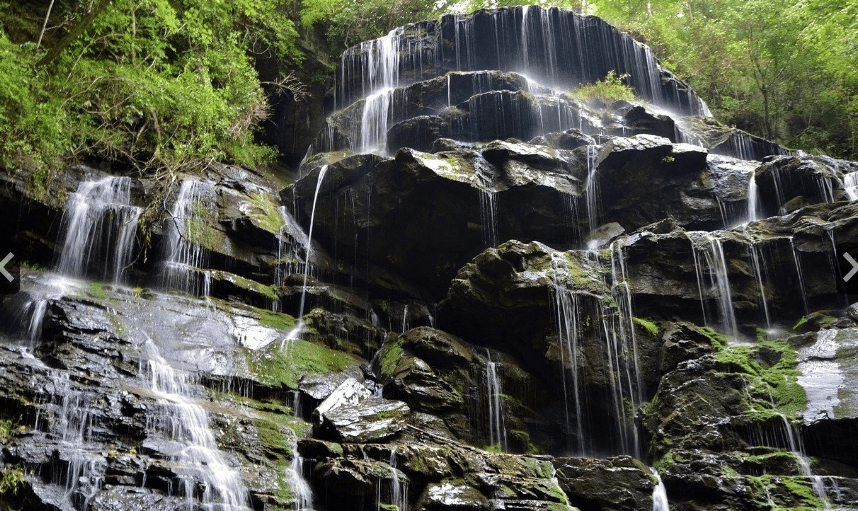 📍 3023 Hwy 28 S, Walhalla, SC 29691
Located in Walhalla, South Carolina (1 hour 15 min from Downtown Greenville) lies a beautiful, 50-foot waterfall that you can get to from a 3.5 mile hiking trail. It's a great trail for moderate hikers (and beginners too!), but completely worth it as soon as you're met with the breathtaking view of this waterfall. The National Forest Service recommends wearing sturdy shoes and be careful around the edges of deep ravines, especially during wet conditions. Trail is dog-friendly and free to visit.
For more info visit: https://www.alltrails.com/trail/us/south-carolina/yellow-branch-falls-trail


Issaqueena Falls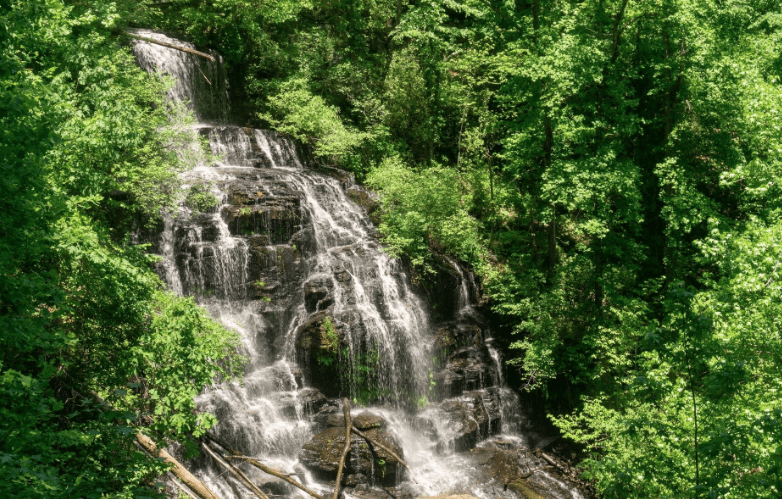 📍 Hwy 28, Walhalla, SC 29691
Now this is one of my absolute favorite waterfalls! It's a 200-ft cascade with only a 0.4 mile hike. Perfect if you want a quick trip towards the waterfall. It's steep doing down to the base of the falls, but the view is certainly worth it! You can hangout by the water, sit on the rocks and have a picnic. A couple of miles down the road if another great attraction known as Stumphouse Tunnel park. Similar 1 hour 15 minute drive from Greenville.
For more info visit: https://www.oconeecountry.com/stumphouse.html