Located on the corner of S Church Street and University Ridge, Biscuit Head is one of Greenville's best known, go-to "brunch spots". There is a reason why folks will line up outside the door every weekend. It's completely worth the wait.
Originating from the vibrant city of Asheville, NC, luckily, downtown Greenville was chosen to be the first South Carolina location. Their menu pulls together a creative twist on southern cooking.
Not only will you be amazed by their unique array of "cat head" sized biscuits, they also utilize local vendors as much as possible and compost food waste. Yes, environmentally-friendly and they bring you the authentic tastes of The Carolinas 🙌🏽.
After witnessing those long lines on Saturday morning, part of our team had to come see what all the hype was about. For lunch we had the opportunity to try a few highly recommended dishes/sides such as The GreenVillain, Mimosa Fried Chicken Biscuit, coconut-stewed callaloo collards, and almost every flavor available at the jam bar. Did you know they even have Gravy Flights?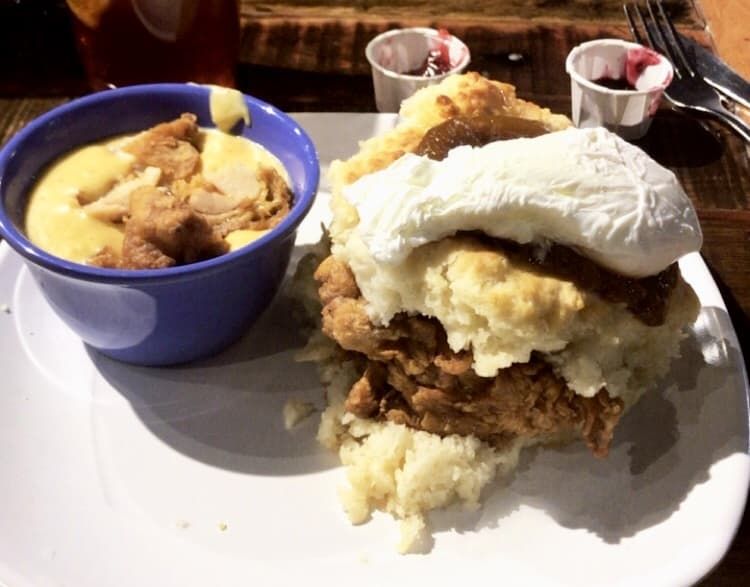 (Mimosa Fried Chicken Biscuit with a side of Fried Chicken Gravy)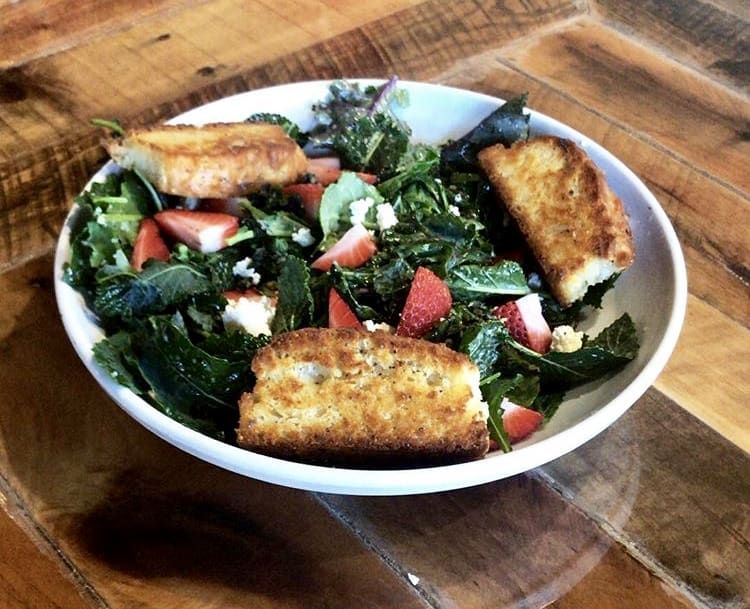 (Strawberry & Arugula Salad)
One of our teammates raved over their Strawberry & Arugula Salad - it comes with biscuit croutons! Another "must-try" dish is their full breakfast: two eggs your way with two sides AND a biscuit. Pair that up with a regular or grapefruit mimosa, this truly makes for a complete brunch experience.
The service and atmosphere is always amazing! There is plenty of seating indoors, a loft area for those packed weekend mornings, and patio seating in the back courtyard. Don't forget to try a few of their daily specials (bacon, gravy, or entree of the day)! I'm serious, if you're planning to go one weekend, get there before 10 am if you can. Otherwise, it's still worth the wait!
For their full menu, visit: www.biscuitheads.com/menu-greenville/