One Night In Columbia: Where to Eat || Vista Edition
So you have the privilege of spending one (or more) night(s) in Columbia, SC and don't know where to eat, but you want something GREAT and local? We think you are going to be pleasantly surprised. Columbia is one of those foodie sleeper towns that seems like it's all chain restaurants, until you look a little deeper. Once you look a little deeper, you'll find some of these incredible restaurants, so prepare your palate and loosen your belt, because we have some great bites in store. Here is a list of some of the local or regional restaurants we recommend.
Local and Delicious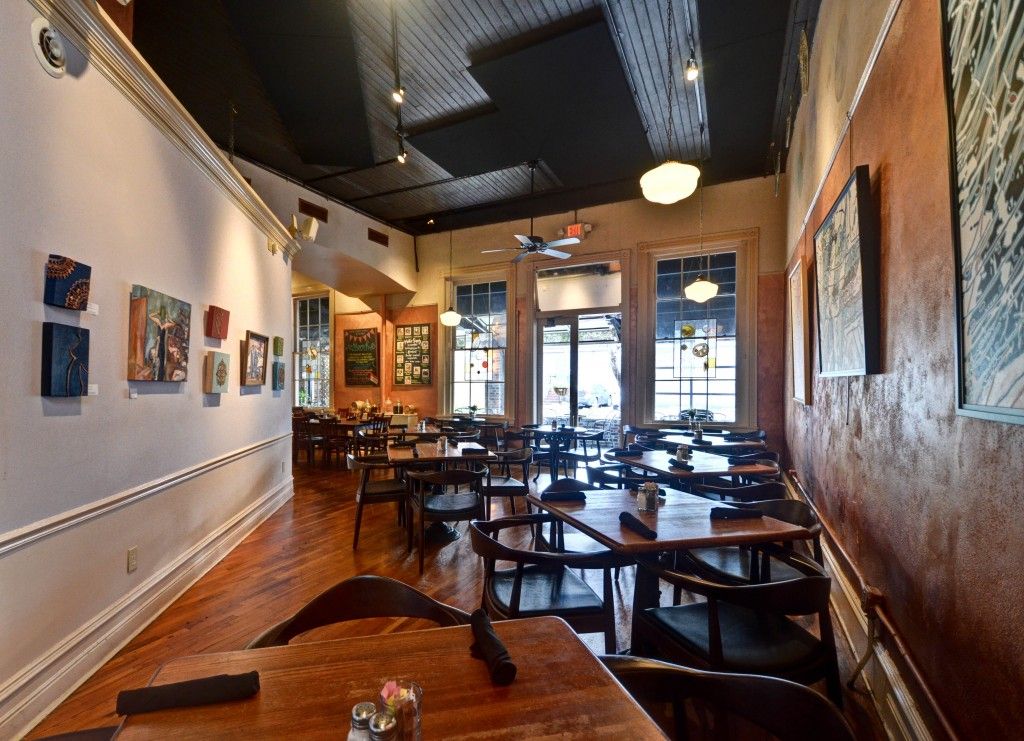 Motor Supply Company Bistro – A local favorite of our team, we are slightly biased since we have had the pleasure with working for some the staff. This chef inspired, locally sourced, daily changing menu is always a great time, and sure to please. With house made charcuterie, custom cocktails made by true mixologist, and the ambiance of a former "motor supply warehouse"…hence the name, your tastebuds will thank you. Oh, and they have the best Sunday brunch, hands down. www.MotorSupplyCoBistro.com. Be sure to check out our full spotlight on the restaurant HERE.
The Oyster Bar – This local awesome seafood joint is a mesh between Bar and Seafood Restaurant. Walk around the well stocked bar to a U shaped bar top, pull up a chair and order from their expansive menu. Ordering Oysters? If not you should, and you'll even have someone there to shuck those bad boys for you. If you're not in the mood for those succulent crustaceans, not to worry, they have shrimp, scallops, grits, and soups too. www.OysterBarColumbia.com
Gervais and Vine – If you blink you might miss this place. Located on Gervais street towards Huger (pronounced Hu-gee), is a great local Spanish-style tapas bar. This small plate option always has great wines to pair with their custom chef inspired designs.
M Vista & M Grille – These are two different restaurants but they are owned by the same people, and only a few blocks from each other, but they do have different menus and ambiance. M Grille is a modern open concept dinner with a focus on local and wild greens. Which paired with their sushi, soup or salads make a memorable meal. M Vista on the other hand is more geared to the traditional asian cuisine like a full sushi and sashimi bar, wok and rice dishes. Not matter if you want traditional or modern Asian inspired food, these places will set you right. www.Miyos.com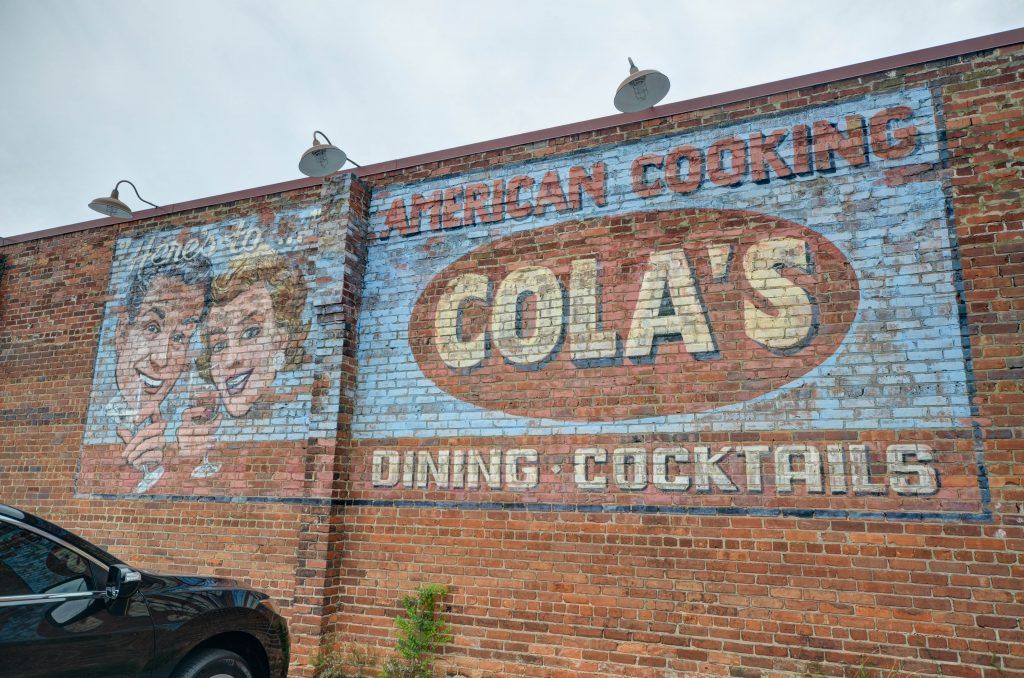 Colas Restaurant – This "casual, fine dining" restaurant has they are described has hit the nail on the head. With their vast selections of cocktails, spread across their 40ft bar, and being located in an old RC Cola bottling plant, the atmosphere is one of a kind. Make sure to try out their Pimento Cheese Board or muscles. www.ColasRestaurant.com
Liberty Tap Room & Grill– This regionally owned restaurant meshes Brews and Delicious Bar Food. Boasting Pizza, Burgers, Steak an awesome array of appetizers. They also have a great happy hour. www.LibertyTapRoom.com
Takosushi – Yep, just as it sounds. Tacos and Sushi, because other than peanut butter and jelly, nothing else compliments each other so well. Yes, I am serious! This regional restaurant masterfully blends Asian, American, and Southwestern items into one fantastic menu. So if you are in the mood for Tacos or Sushi, or can just can't decide, you have found your place for lunch or dinner. www.Tako-sushi.com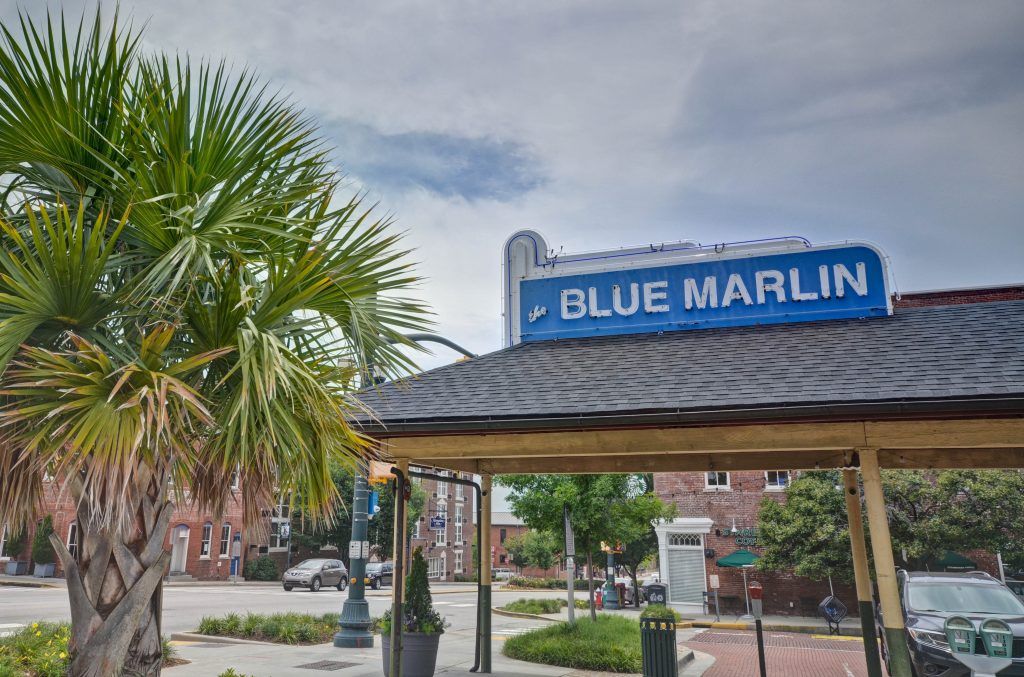 Blue Marlin – Looking for a little more upscale? This local lowcountry style restaurant features flavors of Creole, African, West Indian and Caribbean flavors. The menu is mainly seafood based with some of the best shrimp & grits, and she crab soup you can put in your mouth. Their award winning chefs also know how to properly season and cook a steak too. www.BlueMarlinColumbia.com
Carolina Strip Club – Don't let the name fool you, and make sure you explain to HR in advance that it's only a resturant. If you can't tell from the name, this restaurant is the place for steaks. Not a big red meat kind of person? They have other options too, like salads, chicken and pork too. www.CarolinaStripClub.com
SakiTumi Grill and Sushi Bar– This Asian fusion inspired restaurant, has a full sushi bar with fresh fish delivered daily. Not into sushi? Its cool they also have great lettuce wraps, wontons, tacos, seared tuna, burgers and steaks. www.SakiFresh.com
Pearlz Oyster Bar – Who would have thought, that two oyster bars mere yards from each other could have enough business to make it? But I guess Columbians love Oysters. This is a regional seafood restaurant featuring, well you guessed it…Oysters. But they also have tacos, burgers, and other delicious items. www.PearlzOysterBar.com
Monterrey Mexican Restaurant– In the mood for traditional Mexican cuisine or a fish bowl of Margaritas? Nobody does it better than Monterrey's. Known for the great service and awesome location, you'll love this place. www.EatMonterrys.com
We hope you love these places as much as we have. Let us know if you have any favorites or if we need to add any to the list.