Midlands Closing Attorney - Caskey and Imgrund
Caskey & Imgrund Law Firm
The C&I is located at 1116 Blanding Street in Downtown Columbia (map with directions below).
Where to Park
The C&I fronts Blanding St. The building is marked with a GREEN CIRCLE However there are two options for parking. One is on the street and is metered parking, this is marked with a yellow star. There are also reserved spots behind the building and those are marked with a pink star. The entrance to park in the rear of the building is to the left of the building off of Lady Street. This entrance is marked with a Red Arrow.
Moving Trucks, Vans and Trailers: driving these types of vehicles may prove problematic due to the location of C&I. So it is recommenced to make other arrangements. For instance you can park them at our office and your ART of Real Estate Agent can drive you over.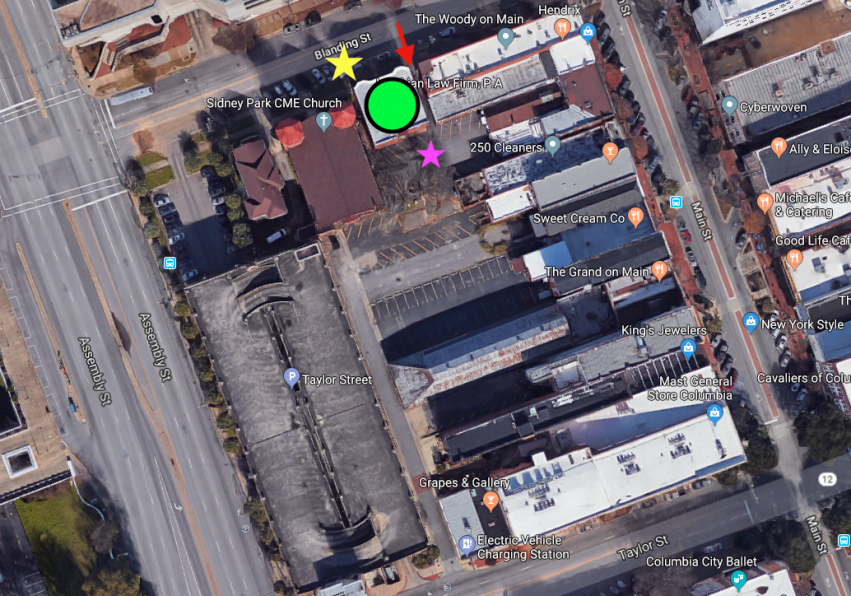 Where to Go Once Inside
C&I is located on the second floor suite 2A