7 Ideas To Enhance Your Backyard
We've finally made it into Spring. *Occasional* warm weather, flowers blossoming - what a more perfect time to get the backyard ready for entertaining guests.
Not only can enhancing your yard be great to enjoy, but it can also increase your home's value and set your home apart from others.
Are you looking for ways to implement a "backyard oasis" in your home? Here are fun projects you can begin working on this season:
#1 - Fire Pit
Who doesn't love sitting by a warm fire on a cold night? Zillow's #Homemade Hack provides the perfect visual for a DIY backyard fire pit:
#2 - Add a Patio or Deck
Adding a patio or deck is great for overlooking the yard, providing a section to hangout without having to be on grass/dirt. Add some unique landscaping around the deck and you'll have the ideal spot to host your next get-together.
#3 - Outdoor Lights
Amplify your backyard or deck instantly with radiant outdoor lights. This is easily a cost-effective way to highlight your space's best features.


#5 - Outdoor Kitchen
Perfect for hosting outdoor gatherings with family, friends, and neighbors! Adding an outdoor kitchen can get costly, but it's well worth it when entertaining your guest.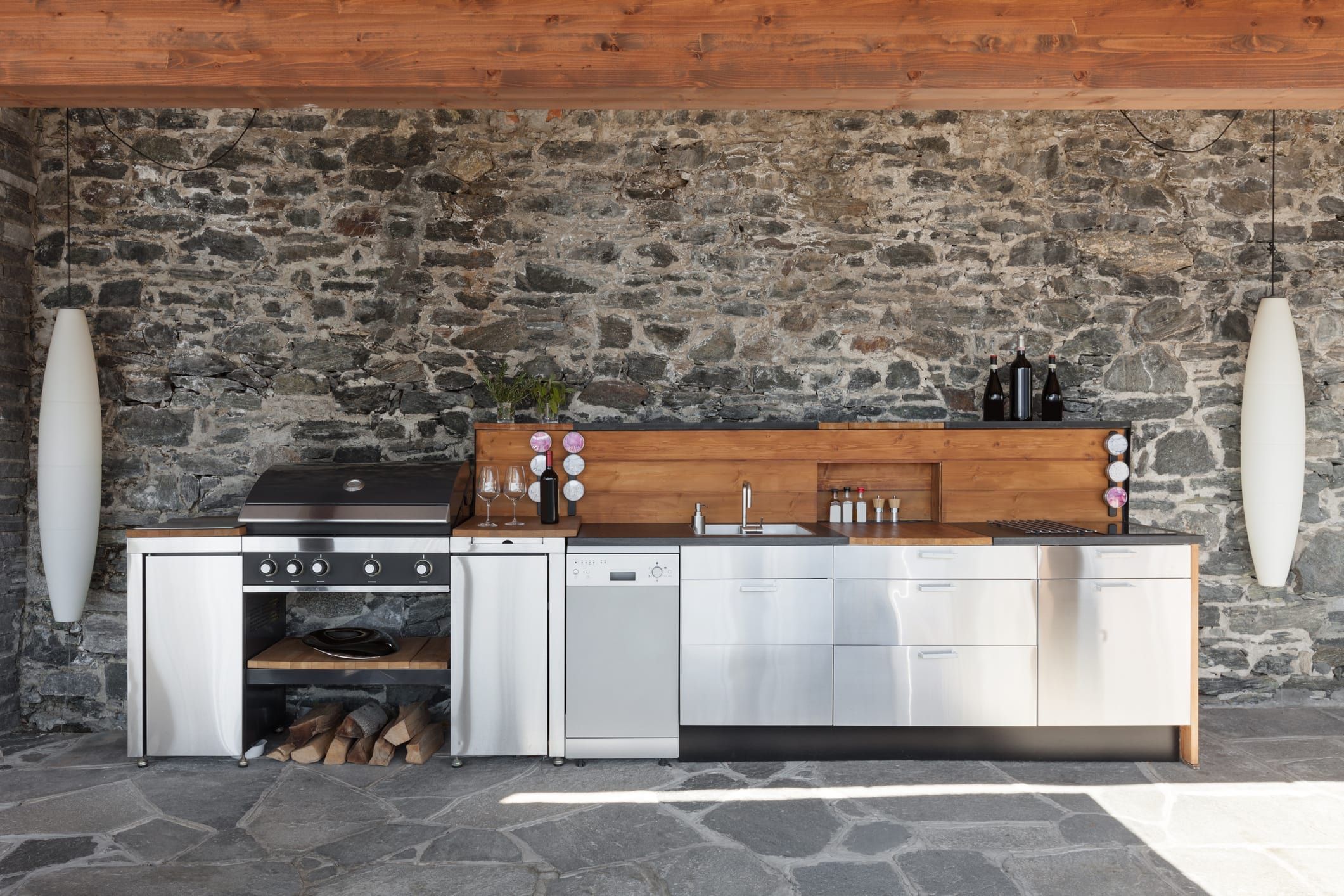 #6 - Storage Shed
Extra storage space is desirable. Whether you use this as a workshop or a place to store holiday decorations. The added space can be tucked away in your yard and prevent clutter around your home.
#7 - Chicken Coop
Now this is something you don't see everyday. It would be awesome to wake up every morning to a backyard of chickens 🐔 Our teammate, Michael DeVita, had help building this very neat chicken coop - if you'd like to know more about building a coop, just give him a shout!
---
More On the Blog: