1,000 Closings: What a Milestone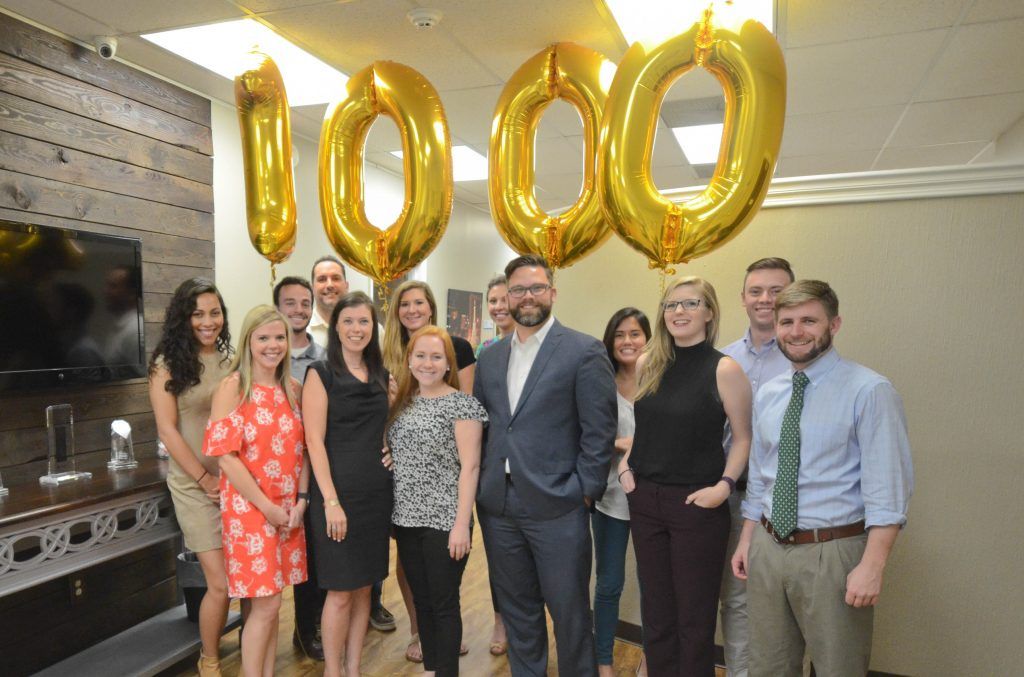 A little over 3 years ago, we opened our doors as an independent company; one built on the belief that we had a plan in place to improve the client experience. We know that by bringing together a team of the best of the best, we can play off of each others strengths and help a wide variety of clients through a huge time in their lives.
Well yesterday we hit a huge milestone. We had our 1,000th closings since opening our doors in 2014. It's truly exciting to know that we have affected more than 1,000 individuals and families throughout the Midlands of South Carolina in just 3 short years. We couldn't have possibly done it without the help of some incredible people, so we wanted to take the time to thank them.
First and foremost, we owe a debt of gratitude to each and every one of our clients who have trusted us over the last 3 years to guide them through the home buying and selling experiences. We learn and grow from each interaction and transaction, and our clients push us to be better every day.
Next, we'd like to thank the agents in our market who we work with on a regular basis. We look forward to continuing working with each of them, and to continue building each other up.
We also can't forget the incredible vendors that we work with, from our inspectors and attorneys, to our service providers, to our stagers and more. We rely heavily on their support to provide a top-notch client experience and couldn't do our work without their hard work.
And finally, to the team members that continue to place their trust in us as a company, we're so thankful that you've chosen to be a part of this organization, and that you are committed to excellence, both personally and professionally. Each one of our team members are self motivated, client-centered and are always looking for ways to make our company better. They help push us forward each day, and we're truly thankful for this team that sticks together.
We don't know exactly what the future holds, but we have big plans and aren't stopping any time soon. What we do know is that the mission and vision of our company will remain at the forefront of everything that we do; to be a community resource that makes the buying and selling of real estate a full-service experience that exceeds our customers' expectations and positively impacts the Midlands of South Carolina.